What we do
Where do you start?
Well, it doesn't have to be an odious task. See our brief guide below with short explanations for each stage of the process and links to more as required. We'll help guide you through every part and advise you on any decisions necessary. Please get in touch if you would like more information.
The first bit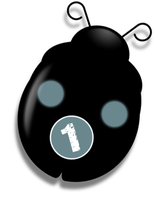 Design + your brief

We can develop your existing branding or work up a new fresh approach depending on your requirements. If you're starting from scratch then we'll work with you to create your vision and help launch your project to join the best on the web. more
Development + Build


This is the building of your website with our extremely powerful Plone system. Plone is an open source software platform developed by thousands of skilled developers around the globe and the underlying system is based on the highly regarded Python language. But all that's enough to put anyone to sleep so let's just say that once the site is up and running and looking great, all of your content can now be easily edited, from wherever and whenever you want and from any computer using your secure log in. It also means that the site can grow with you and include extra functionality as your needs change. A tailor made application can be developed for the most bespoke of requirements or just extra sections and pages as needed.
Once we have guided you through the design process and established the perfect look and feel of the website that compliments your branding, it's now translated into our content managed system platform.
By hand coding the design into a real life website with dynamic templates we then engineer the ability to edit the content in an on page editing screen. 
The bit in the middle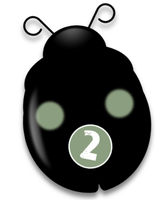 Support + Maintainence


Now you have your new website we will always be on hand for the odd question and tips of how to use the CMS. Special training of the CMS will be part of the deal, either in person (if situated reasonably near by ) or by phone, Skype if more remote. This would be session lasting a couple of hours where we take you through the main editing tools and how to add pages and sections to your site.
After this initial training there is an option to take out a competitively priced maintenance contract with us that will give you the best rate if you plan to have on going development with your site. If you don't anticipate much work being done then we can perform odd tasks for you as required and at our adhoc rate.
Updating your site using the CMS


The Content Management System in Plone is very easy to use and at the same time also very powerful. We will optimise your site to allow the key items to be editable.
When you want to make changes you can with our easy to use content management system.  Whether you need to add completely new content to new pages or sections, add new pictures or movies, blogs or news, you get total control over your web site though an easy-to-use web-based interface, with no extra software to install.
The finale!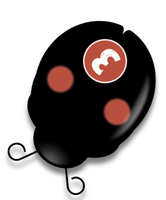 Testing

Before a website is released into the World it is rigorously tested to ensure that all links, graphic assets, forms and navigation are working correctly. We also test for web browser compatibility, although a site should function adequately in lower number versions (below 8) of Internet Explorer we do not recommend using them if possible, this way we are able to embrace the fantastic benefits of HTML 5 and CSS 3.
As a part of Plone all of our site have W3 accessibility compliance built in.
OPTIMISING

Its important that customers find your site so we work hard to set it up initially with a generous helping of SEO (Search Engine Optimisation) from the outset. Because SEO is a bit of a black art current methods are utilised at launch and further work can be done later as new techniques are developed. We use a special utility that optimises each section with relevant keywords and phrases compiled just how the search engines like it.
We also optimise the code and graphic assets so that the site is as lean and streamlined as possible, this makes it fast to view and also easier to maintain.
WHAT HAPPENS TO YOUR WEBSITE NOW?


We host most of our websites on our managed servers securely situated in data centre in the UK. This has a 99.9% up time, monitored 24/7 with daily backs up, so you can have peace of mind in the knowledge that all of that technical worries are taken care of.
Now you can sit back and just enjoy your brand new website.